Central Virginia Food Truck Rodeo
BRANDING | PRINT DESIGN
The Central Virginia Food Truck Rodeo is a biannual event taking place in Chesterfield Towne Center, in the Midlothian area. This event brings upwards of fifty food trucks to single location, offering a wide selection of cuisine as well as live music. They wanted an eye catching, fun logo that would be iconic enough to bring the event to mind if someone was to see it on its own. After much deliberation, we opted for a somewhat cartoony but still professional looking illustration of a cowboy riding and lassoing a foodtruck like it was a bull, while following the theme of an old printed western poster.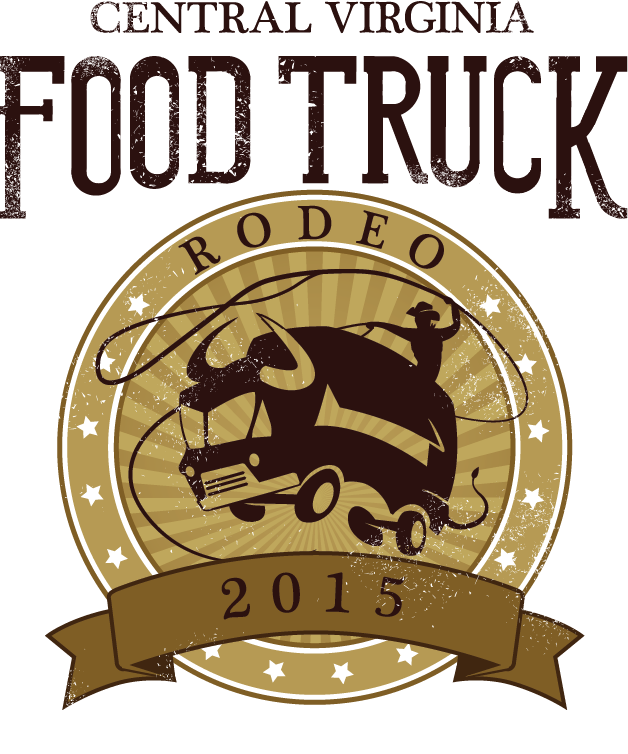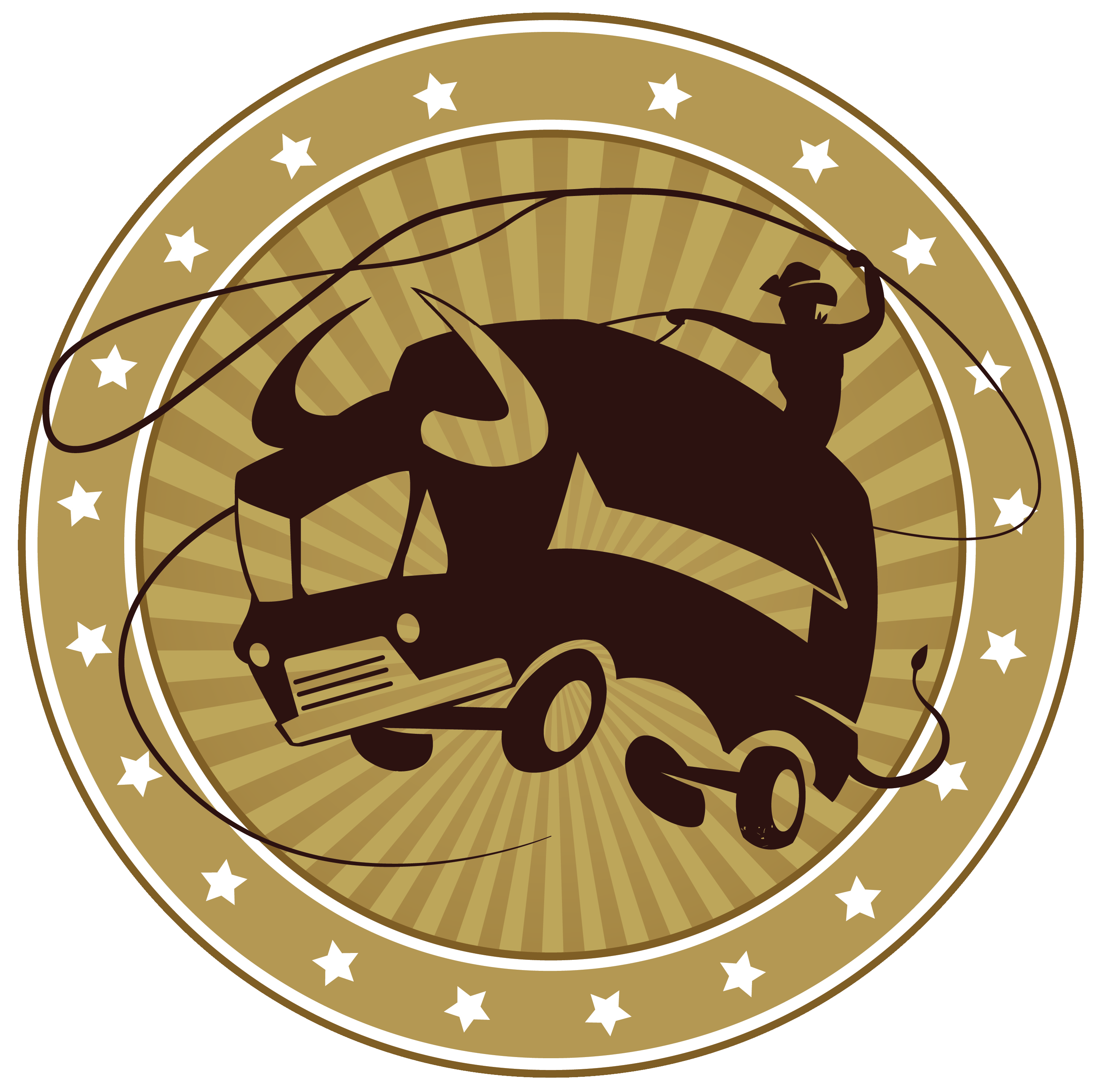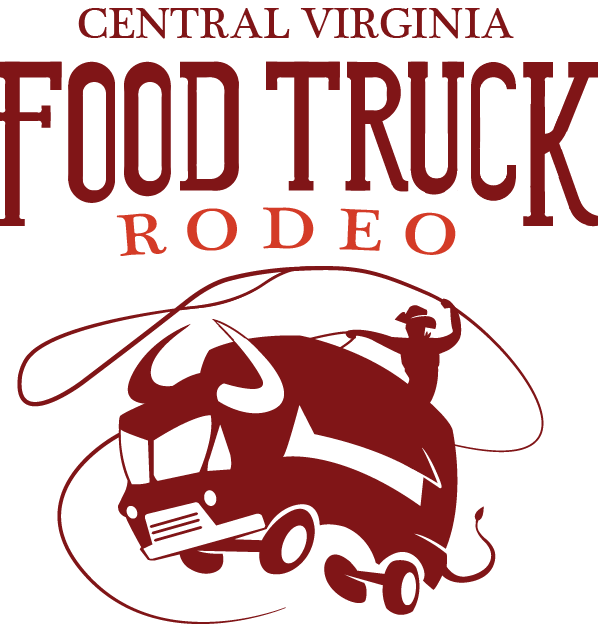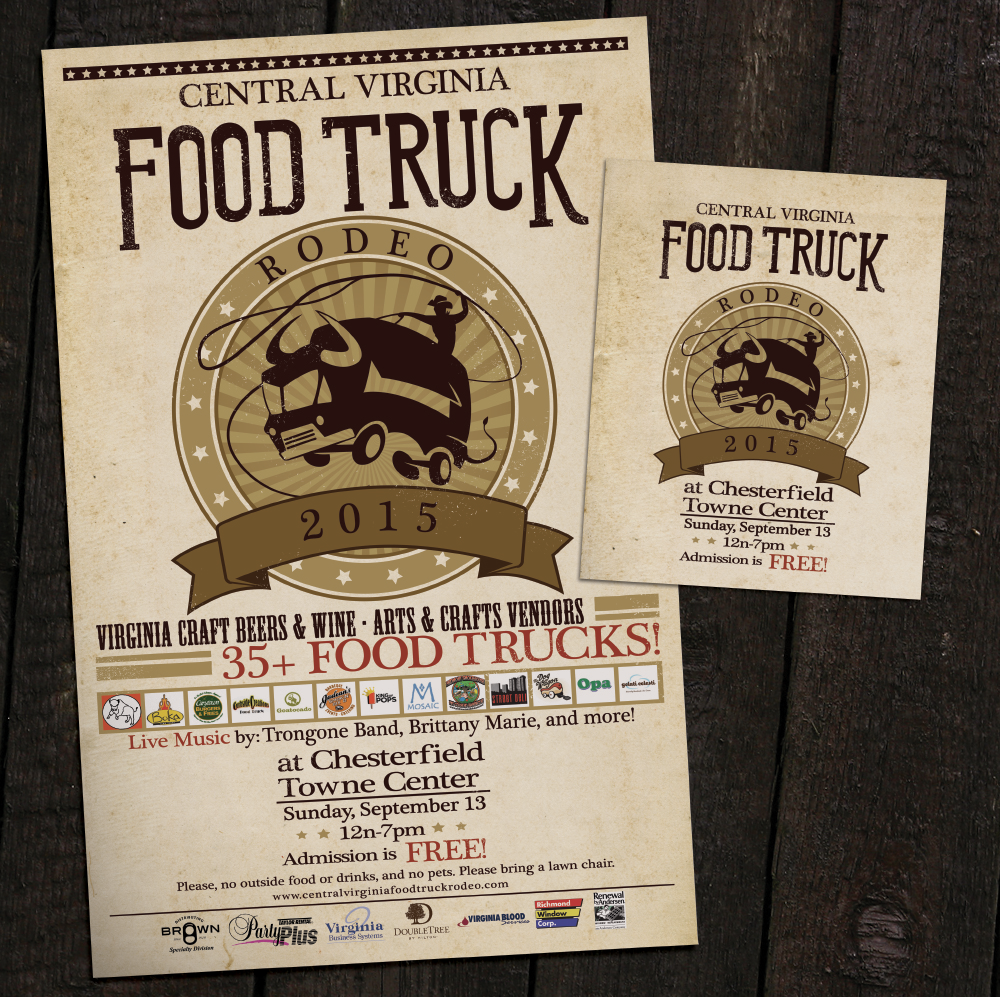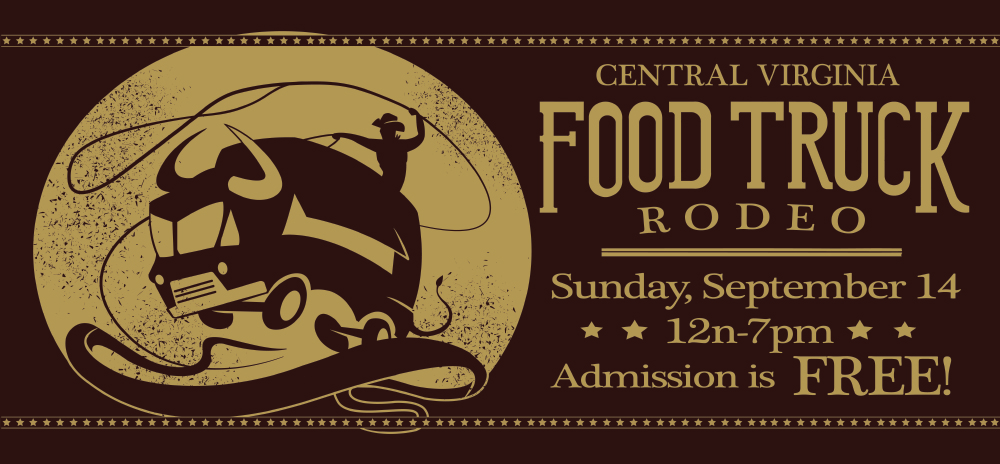 PROJECT OUTCOME
The first Food Truck Rodeo was meant to be an annual event only, however it pulled in nearly triple the number of attendees that was originally expected during its first year. In the years following it has become a biannual event, and has been growing in size since, now sporting upwards of seventy-five food trucks in regular attendence.
WHAT I DID
Created the Central Virginia Food Truck Rodeo's brand and identity from the ground up
Designed posters, handbills, and other print media promoting the event
Designed a massive banner that is displayed on the marquee of the event's venue whenever it is ongoing.